Hemsing Designs offers a variety of services including Website Hosting, Website Design, Application Development, Content Support and Maintenance, Consulting and Search Engine Optimization.
Rick Hemsing
President, Hemsing Designs, Inc.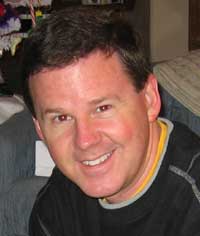 Prior to founding Hemsing Designs, Rick was a consultant architect for HP Enterprise Services (formerly EDS) where he designed, developed and supported web applications and sites for commercial and government clients.
He creates customized solutions that span numerous industries including aerospace, government, healthcare, technology, dog rescue, higher education, and non-profit organizations.
Hemsing Designs provides website design and hosting solutions for your site or application. Included in your hosting package are site monitoring (availability), security monitoring, backups and system updates (WordPress, themes, plugins). This frees you to manage the content of your site without the hassle of keeping the back-end software up-to-date. We do that for you. Too busy to make your own content updates? We provide content support services and are there when you need an update made.
Rick graduated from James Madison University with a Bachelor's degree in Management Information Systems.
Rick has done work for Airbus, HP Enterprise, Central Research, Perspecta, Peraton, Color Me Beautiful and many other large businesses. He also specialize in small businesses and non-profits organizations like Jacks Galore Rescue, Russell Rescue, the Bridge Breast Network, Richmond Antique Tool Society, PATINA, Thistle Ridge Terriers, VJRTC, JRTCA, AWTA, Mannatee Films and more. You can view our portfolio of web sites. Rick enjoys woodworking in his spare time and is a board member for the Washington Woodworkers Guild.
Skills/Expertise/Services
Web Site Design

Based on WordPress (content management system)
Search Engine Optimization (SEO) to help get your site found of major search engines
PayPal Integration
Membership Services

Application Development

Custom applications like portal for small business and home owners associations
PHP or ASP.NET

User Interface Design

Section 508 (accessibility)
Responsive design (looks great on desktop, table and mobile devices)

Content Support

Migration of content from your existing web site to your new site
Support for content updates after go-live of your new site
Support for existing web site (sites that are hosted elsewhere)
Assistance with content creation for blog posts

Social Media Support

Integration of your site with social media (Facebook, Twitter, Instagram)
Services to build a Facebook Business page

Web Site Hosting

Affordable Web site hosting packages

WordPress, Theme, Plugins updates included in hosting packages
Free SSL certificate

24 x 7 Security monitoring of your site
Weekly, Monthly or as-required Backups of your site
Dynamic content (events, forms, announcements, photo galleries)
Email accounts and email forwarding