Hemsing Designs offers a variety of services including Web Hosting, Web Design, Application Development, Support and Maintenance, Consulting Services and Search Engine Optimization.
Rick Hemsing, President, Hemsing Designs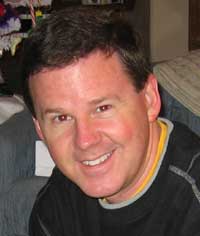 Prior to founding Hemsing Designs, I was a consultant architect for HP Enterprise Services (formerly EDS) where I designed, developed and supported web applications and sites for commercial and government clients.
I create customized solutions that span numerous industries including aerospace, government, healthcare, technology, dog rescue, higher education, and non-profit organizations.
I graduated from James Madison University with a Bachelor's degree in Management Information Systems.
I have done work for Airbus, HP Enterprise, Central Research, Color Me Beautiful and many other large businesses.  I also specialize in small businesses and non-profits like Jacks Galore, Russell Rescue, Bridge Breast Network, Cheers Sports, Thistle Ridge Terriers, VJRTC, JRTCA, AWTA, Garage Doors and More.  You can view our portfolio of web sites.
Skills/Expertise
Web Site Design

Custom
WordPress
Search Engine Optimization

Application Development
User Interface Design
Database Design