Services
Web Hosting
Hemsing Designs can provide a home for your new or enhanced web site through our hosting service.  We offer several hosting packages or we can customize a hosting solution to meet your unique needs.
Web Design
Hemsing Designs can design a new web site for you or help enhance your existing site.  We can work with you to develop a friendly, easy-to-use interface and enhance it with an online store or dynamic application.
Application Development
Hemsing Designs can develop an application for your intranet or internet site using either ASP.NET/SQL Server or PHP/MySQL.
Support and Maintenance
We know you are busy so we can help support and maintain your web site; updates to your existing content, new pages for your site, or new enhancements/features.
Consulting Services
With over 30 years of experience, Hemsing Designs can provide consulting services to meet your specific requirements (Windows/Unix, usability, database, CMS, mobile, WordPress).
Search Engine Optimization
We can help get your web site listed on major search engines by incorporating Search Engine Optimization (SEO) into the design of your site.
About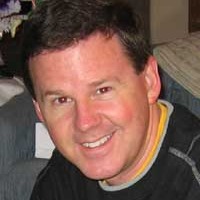 Rick Hemsing President and Founder
Prior to founding Hemsing Designs, Rick Hemsing was a consultant architect for HP Enterprise Services (formerly EDS) where he designed, developed and supported web applications and sites for commercial and government clients.
As the owner of Hemsing Designs, Rick creates customized solutions that span numerous industries including aerospace, government, healthcare, technology, dog rescue, higher education, and non-profit organizations.
Rick graduated from James Madison University with a Bachelor's degree in Management Information Systems.
Skills
Web Site Design
Application Development
User Interface Design
Search Engine Optimization
Wordpress
Database Design
PHP/ASP.NET
Hemsing Designs
Rick Hemsing, President
Herndon, Virginia
703 887-3654
Web Design and Hosting